We have two new ways to transfer money with our updated online banking: A2A and P2P. To help understand the difference between them, look at the chart below!
To find A2A, click on "Account to Account" in your online banking. For P2P, click "Make a Payment." Once you get to the bill pay screen, click on "Pay a Person" in the top left hand corner. For more information, feel free to call us at 218-485-4441.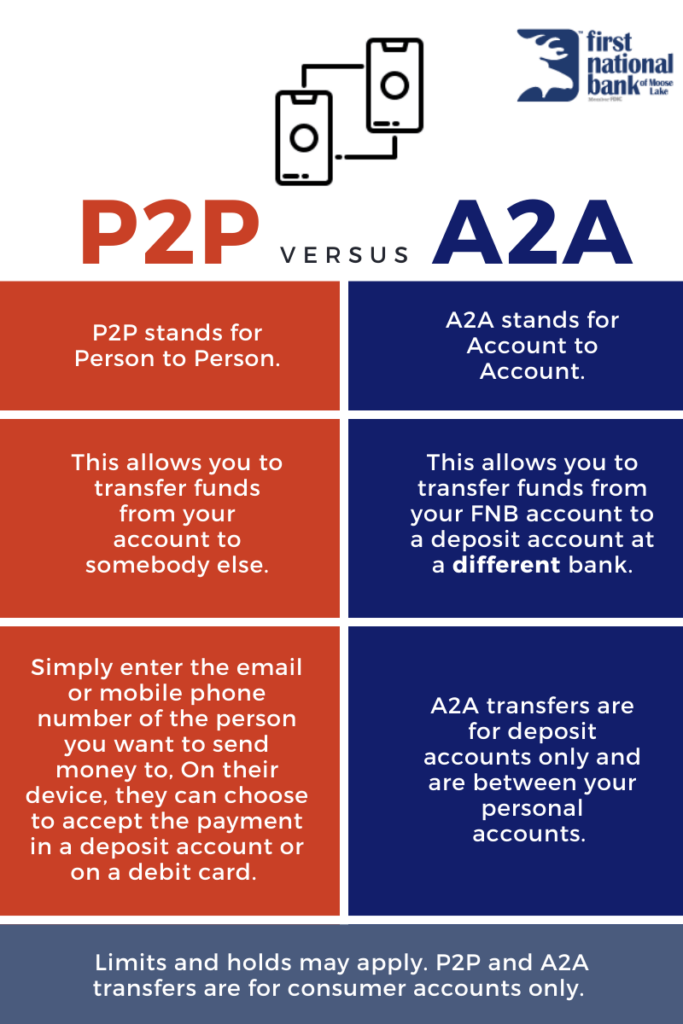 #NewsdayFNB MemberFDIC.