It's another Newsday Tuesday, and this week we are extremely excited to announce that we will be implementing mobile deposit with our October 25th upgrade!
No more rushing to the bank after work to deposit your checks. With mobile deposit, checks can be deposited by using a mobile phone. Simply choose the account you would like to deposit the check in, enter the amount, and take a clear picture of both the front and back of the check.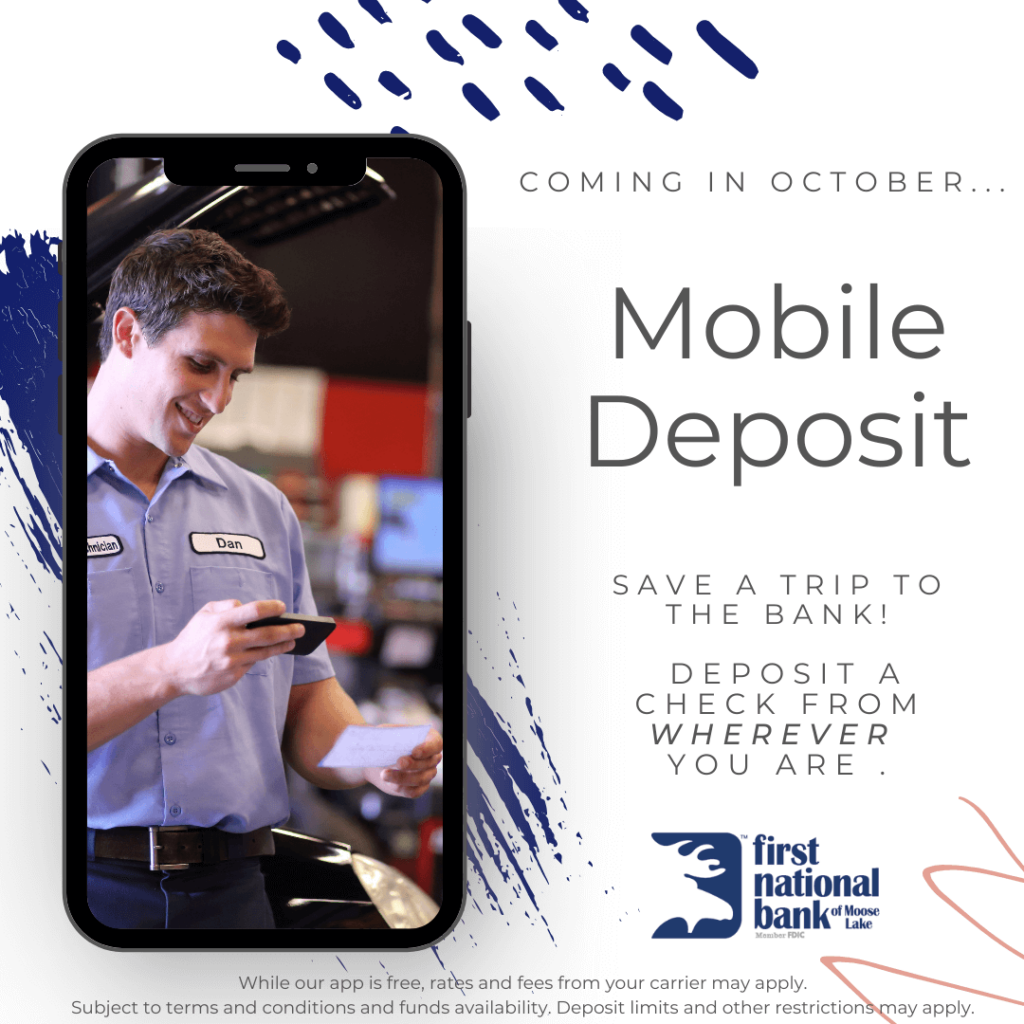 #NewsdayFNB MemberFDIC.