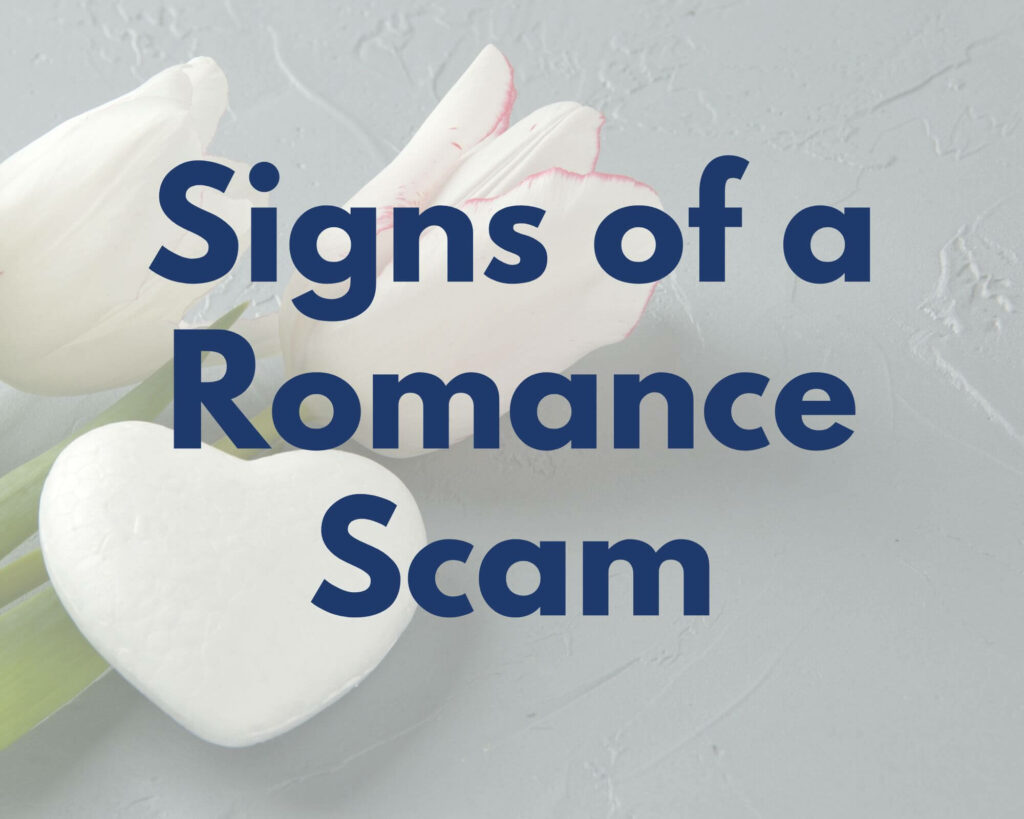 Happy Valentines Day! Scam artists will use online romances as a cover. Here are some warning signs to look out for.
Asks for money and lures you off the dating site.
Claims they need money for emergencies, medical bills, travel and more.
There is a sense of urgency!
Love is professed quickly.
Comes up with a lot of reasons they can't visit, or cancels on plans.
Claims to be from the US, but overseas for business or military service.
Asks for gift cards or your personal information.
If you feel like something isn't right, or have any questions regarding potential scams, contact one of our personal bankers at 218-485-4441.