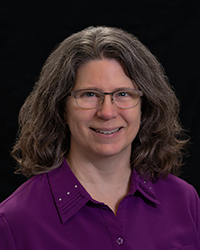 As a Customer Service Representative at First National Bank, my top priority is friendly and efficient customer service. In fact, it is my favorite part of my job. I truly enjoy the interaction and conversations I get to have each day with our customers. I have worked here for four years and am very thankful to be part of this 'bank family'. It really is a family environment here and we hope our customers feel that way when they walk in.
We often get calls from our customers asking to raise their debit card limits. I want to take this opportunity to let you know about our mobile app, MobiMoney. With this app, you can manage your debit card by turning it off if the card is lost or stolen, lowering your debit card limit or setting a number of other parameters, including the location it can be used within. It may be beneficial for some of our customers to permanently raise the limit on their card and then use the app to lower it down for everyday use. Then if a larger purchase is needed, the customer has the control to raise the limit up again to the limit set on the card. If you would like more information about this app, please call or stop in at either location and we'll be happy to assist you.
I grew up in the suburbs of Minneapolis and moved 'up north' about 20 years ago. Small town living is much more agreeable to me and I am glad to have raised my family here in this area. My life has been truly blessed and having a job I enjoy is part of my many blessings. In my spare time I like cooking, gardening, quilting and spending time with family and friends.