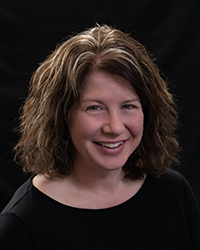 When many people think of working at a bank, the first positions that come to mind are loan officers, personal bankers, and tellers, which makes sense because these positions work closely with the public. People in these roles enjoy helping customers and creating long-lasting relationships to assist them with current and future financial needs from loans to deposits. These positions are sometimes referred to as the faces of the bank, and they are recognized quickly by their smiles and welcoming greetings.
The field of banking is very diverse, allowing people with additional interests and skillsets to find meaningful careers. There are opportunities ranging from accounting, auditing, or compliance to marketing, loan processing, or digital banking services, in addition to the overall administration and support of all the departments and management opportunities. The size of the bank also plays a role in how centralized the employee is on their key responsibilities, and with a smaller community bank like First National Bank of Moose Lake, employees are often found wearing multiple hats to help out as needed where positions may be combined here versus working at a larger institution.
For example, in my role as Human Resources Manager for the last 3 ½ years, I have been involved with payroll, benefits, recruiting, onboarding, training, performance management, succession planning, marketing, and even some picnic table construction and playground painting projects. In a larger organization, I may find myself only working on one aspect of human resources all day long. I enjoy working at First National Bank because the focus can change quickly, the day is never routine and the variety keeps me engaged on different levels with different people and departments in the bank. Having graduated from Willow River and living in the Denham area, it's also an amazing opportunity to live in a rural area to raise our family and have a rewarding career where I can utilize my degrees in accounting and organizational behavior. With the bank's strong support of community involvement, I can also be active in volunteer activities that are important to me to fulfill my beliefs on giving back to our local communities.
Want to know the best part about a career in the community banking industry? It's hands down the people you work with and for in your job! Our co-workers are like family where we cheer on our personal and professional achievements and goals, and help one another in tough times of loss or illnesses. This caring behavior carries over to our customers and our community, and I feel community bankers truly are some of the most caring people in our communities who want to help one another in the good times and the challenging times. If you'd like to learn more about how a career in community banking may fit in your future, we'd love to talk with you and share our experiences! Call our bank and ask for me to learn more.