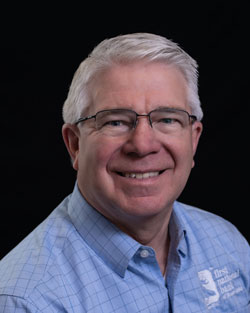 Larry Peterson, CEO and Chairman of the Board
I grew up on a dairy farm west of Moose Lake and graduated from high school here. I came back to Moose Lake after college, working in the accounting business as a Certified Public Accountant (CPA). After 10 years, I joined First National Bank in 1984, becoming President in 1987. I have been on the Board of our Bank since October 1986. There is no finer occupation than helping dreams come true in your home town.
I have been a member and on the Board of and Treasurer of most every organization around the area, including 16 years on the Mercy Hospital Board, most as Chair. I've been on several state level boards for my accounting and banking associations. I have organized the Fly-In Breakfast at the Moose Lake Airport for almost 30 years. My favorite hobbies are centered around the outdoors and nice weather. I live on Sand Lake and enjoy the lake and the golf course there. I still get on my motorcycle once in a while and also fly a small airplane. The most precious part of life is living in our small town and enjoying time with family and friends.
---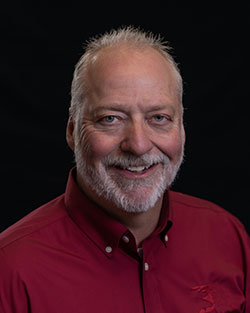 Jerome Bennett, Senior Advisor and Board Secretary
I grew up in Willow River and come from a family of 10. I feel very lucky to have grown up in a small town and have graduated from a small town school, with 28 students in my graduating class. I then went off to college (2 years at St. Scholastica & 2 at UMD) before landing a job at First National Bank of Moose Lake. I am blessed to have my wife Sandy & our 5 children and all our grandchildren. We love the area, people and sense of community here.
We have been active in the local business scene with Sandy starting and owning her own beauty shop 'Rofflers' for 20 years and myself with working at the Bank as a Lender and now also a Board member. Over the years, I've also been involved in many different community organizations from the Chamber of Commerce to Holy Angels Finance Council, to Minnesota Deer Hunter's Association and coaching my children's sports teams. I treasure all the relationships I've formed over the years through the good times and the times you wish were better. One thing I've learned is the tougher the times, the more the character of our people shines through! That's one of the many reasons I'm still here after that November day in 1982 when Bud Kirk hired Harry Nyrud's paper boy from Willow River.
---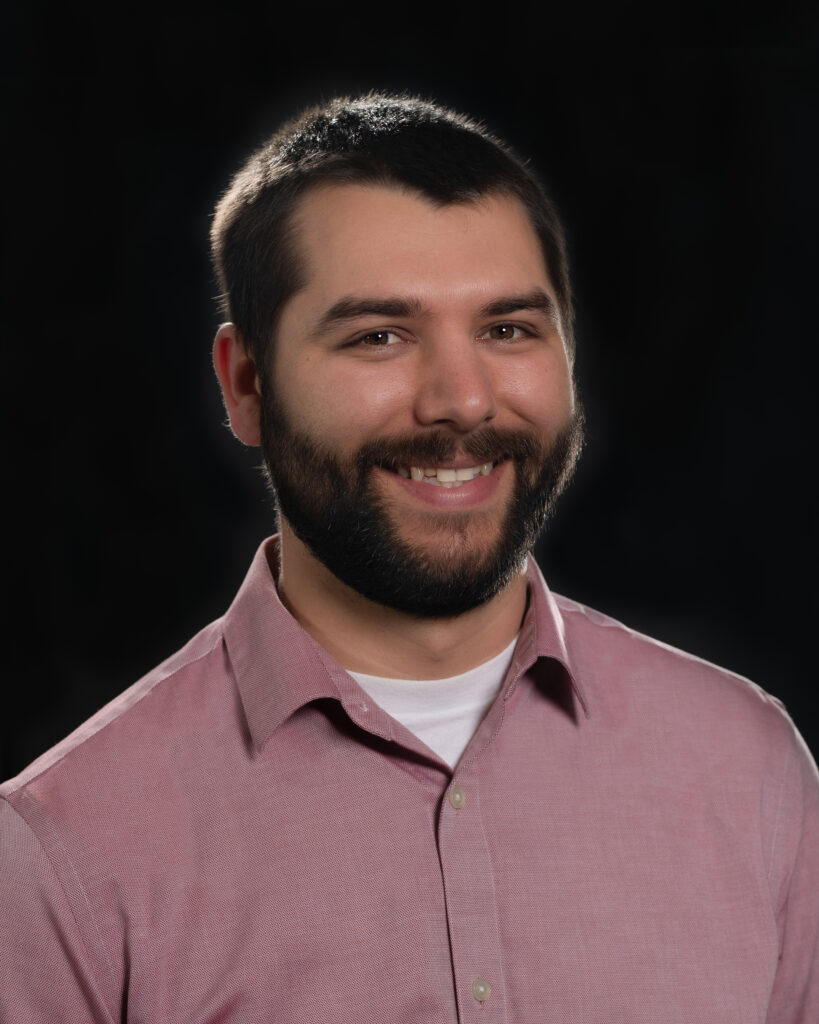 Dan Korbel, President and Board Member
I grew up on a small family farm in South Central Minnesota, where we raised polled Herefords.  I graduated from Montgomery-Lonsdale High School and worked for a food manufacturer for number of years.  I eventually pursued my degree in Business Administration and Finance and started my banking career at a Metro area bank.  While with that bank I held different roles, from Credit Analyst to Branch Manager, to Banking Officer.  I accepted a Senior Lending position here at FNBML in 2021 and became President in 2023.  I've been very fortunate, and I am very honored to have the opportunity to lead such an amazing Bank, in this wonderful community of Moose Lake. 
Over the years, I have been involved with a handful of organizations that give back to our Veterans, outdoor associations (Ducks Unlimited, Women in the Outdoors, NWTF, etc.), multiple Chambers of Commerce, and am currently involved with the Moose Lake Kiwanis Club.
Outside of the Bank, I enjoy spending time with my wife Alex and our friends and family. Most of my free time is spent outdoors, where you may find me golfing, hunting, fishing, gardening, hiking, or traveling.
---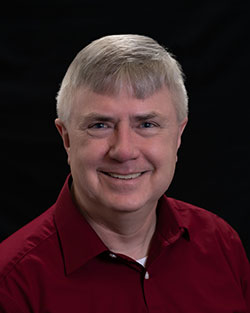 Rick Bothwell, Board Member
In my 35+ year career, I have been in large and small institutions. My personality thrives in the smaller organizations. Small companies are driven by long-term relationship. The staff that are successful in our Bank are the ones that have a genuine need to help our neighbors and each other. I am proud of the difference this little Bank makes in the lives of our staff and community.
Outside of the Bank, I find great joy in trail running. With aging, my racing days are fewer each year. Now, you will find me doing volunteer work for the running community or planning activities with the Loon Running/Hiking Club. I am also passionate about keeping our woods clean. Each spring you will find me picking up trash along the local trails.
Each one of us has been blessed to be born in this country and given the opportunity to be among the richest people in the world. With that blessing comes the responsibility to provide opportunities for others. This is why I actively support the House of Hope Orphanage in South Sudan. One of my life mantras is "Be a Go-Giver, not a Go-Getter."
---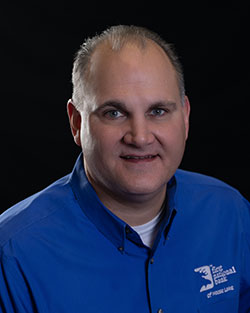 Mike Kosloski, Board Member
I joined First National Bank as a Director in January of 2002. I truly enjoy the constant learning and challenges of being involved in a community bank. I also am incredibly happy to see our employee owned community bank not only provide top notch services to our customers, but the amount of community involvement our employees demonstrate amazes me and helps make a rural small town bank so important and vital to our communities.
I grew up in Willow River and became involved in the local funeral home business at the age of 16. Serving families and providing individuals with personalized services in a unique fashion has become a passion for me. I currently own Hamlin-Hansen-Kosloski Funeral Home, Moose Lake. I have four children. Most of my spare time revolves around my new passion of some rustic cabins on Sand Lake and enjoying lake life while chasing a few pheasants in the fall with my two British Yellow Labs.
---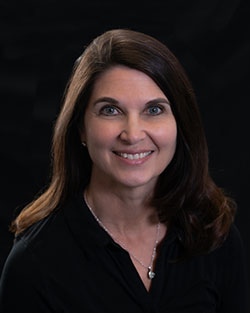 Karen Autio, Board Member
I joined First National Bank of Moose Lake team as an outside member of the Board of Directors in 2008. I hold a bachelor's degree from Mankato State University and a master's degree from the University of St. Thomas. I recently retired from my lifetime career teaching high school mathematics at Moose Lake Community School. I look forward to continuing my Director role to help carry on First National Bank's 100 year legacy as a locally-owned bank focused on customer service, personal relationships, and community involvement. I have been involved with Moose Lake civic organizations such as the PTA, Chamber of Commerce, and Area Historical Society. My husband Jay and I raised two sons and have been residents of the Moose Lake area since 1988. In my free time, I enjoy the lake, outdoor activities, restoration projects, and spending time with family and friends.
---
Jon Neumann, Board Member
My Director role with First National Bank of Moose Lake began in 2011. I graduated from St. Cloud State University with a bachelor's degree in Chemistry, and own Neumann Insulation, a mechanical insulation company based out of Cloquet, MN. I am proud to be part of an employee-owned bank that is actively involved in community events, and am amazed by dedication and hard work that the employees provide to the customers and community.
I am also a member of several other boards including the Duluth Insulation Contractors Association, Heat and Frost Insulators Local 49 Pension, Joint Insulation Apprenticeship Board, Local 133 Fargo Insulators Pension, and president of the Moose Lake Gold Club Men's League. My wife Bambi and I moved to the area in 2003, and are currently raising our two children. In my spare time, I enjoy golfing, spending time at the lake with my family and friends, watching and coaching local sport teams, and traveling.