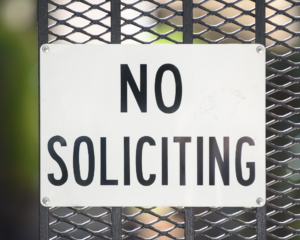 Did you inquire or apply for a loan and now receiving multiple unwanted calls?
Unfortunately, often times individuals' public information can be sent to brokers, agencies, institutions, etc. without your knowledge or your consent. We've investigated this and, yes, its legal. Here are options on how you can stop those calls:
Register at optoutprescreen.com. This will opt a consumer out of unwanted solicitations for five years and it costs nothing. It can take one to two weeks for it to take effect.
Sign up at Do Not Call Registry at donotcall.gov. This is also free and should take effect within 24 hours however you may have already ended up on a list prior to registering so you could receive calls for up to 31 days. A consumer can still receive calls for political reasons, from charitable organizations, survey calls, collection calls and some that labeled "information calls".
Sign up at DMAchoice.com. This will stop loan and other offers from coming to your physical mailbox. There is a $2 fee for this.
Please note, our Bank does not sell or give out your information to any third parties. Please review our Privacy Policy for more information.