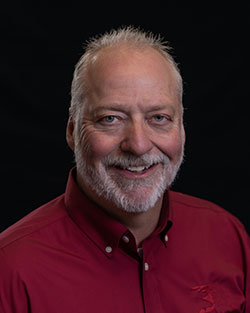 Congratulations to all the local high school graduates, especially our Natalie Mikrot who among all her sport achievements is also valedictorian of her class! Speaking of high school and sports, congratulations to the Lady Rebel's softball team for taking us all the way to State playoffs and achieving State runner up!! Wow!
With our temperatures lately, I'm pretty sure I can safely say summer is here! The nice weather makes us want to get outside and enjoy the outdoors. Our convenient electronic banking options mean more time for fun and less time spent on paying bills, depositing a check or transferring money between your accounts. Just go to our website to register for personal online banking. Once you're registered, you are ready to use billpay, A2A, P2P, and mobile deposit! If you'd like a little guidance on the whole process, give us a call and we'll be happy to help get you up and running.
Summer is also the time of year to start getting serious about the projects we've been talking about like home improvements, yard work and landscaping. With the price of homes lately, your home is a pretty good investment! We are here and happy to help with your financing needs! Stop in and chat with one of our lenders or give us a call to start the conversation. Let's see what we can get done together. Doesn't matter if your plans are big or small, we'll be happy to partner with you.
Get outside and enjoy yourself. Need a boat or camper? We make loans for those too!
Peace.
Jerome