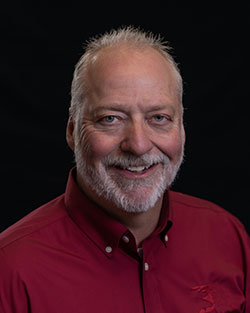 Seems like it was just Labor Day and here we are with autumn almost in the rearview mirror! Hopefully, there are still a few days of nice weather in store for us! Along those lines, there is still time to make energy efficient improvements to your home. We are ready and willing to help you pay for those improvements big or small! Doing the math, you could receive a nice return on this additional investment in your home, especially at fuel prices today.
We continue to invest to better serve you, our customers, to make banking efficient, convenient, and safe. For example, we have leading edge technology with electronic payments from BillPay to Mobile Deposit. I encourage you to visit our website at www.firstmooselake.com and browse. We are here to serve you so please feel free to contact us with any questions or stop by as it is always good to say hello and shake your hand!
I recently attended the Quad Rivers Chapter Minnesota Deer Hunters banquet (which is always a great time for a good cause), and it reminded me of all the good deeds accomplished not only by MDHA but throughout our communities by volunteers. Thank you to all of you who serve our communities keeping this area the wonderful place it is for our life experience.
FYI Northern Pine Riders snowmobile club will be sponsoring a DNR Youth Snowmobile Safety Class at their clubhouse in Willow River on December 10th. You can call or text me at 218-382-0387 with questions or to register your child who must be eleven by February 1, 2023, and not older than fifteen. They must complete an online portion in advance found on the MN DNR website along with more details. I am proud to be one of the instructors along with other NPR members for this community service event.
Get outside and enjoy the nicer days and good luck to all you hunters!
Wishing you peace and happiness.
Jerome